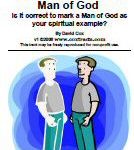 This tract explains why we are to exactly look at or mark the spiritual example of our spiritual leaders.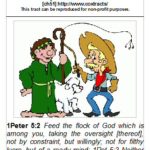 This tracts defines the difference in leadership styles, the good and the bad, within the work of God.
Topics are The Difference is in the Leaderhsip Style, The Motive: Love of God, or Love of One's Self, How to Move and Motive Animals, How to Relate to Sheep, –Cowboy – Indifference, –Shepherd – Love, The Difference is also in the Nature of the Animals, Sheep are loyal to their Pastor, and Messenger Worship.